The Firm. HIT Investments is an investment firm founded in 2011 by Stephen Read on the principles of Honesty, Integrity and Trust. The firm manages a long biased hedge fund, HIT Capital, and writes an educational newsletter on personal finance and investments.
The Fund. The long biased hedge fund, HIT Capital, combines HIT Investments principles with a strategy of using long term growth and proven inefficiencies to increase the odds of outperforming the market.
The Newsletter. The newsletter is written to empower you to achieve financial independence. Five reasons why we are so passionate about financial freedom is once achieved you experience a reduction in stress, a brightened outlook, a new found contentment, an improved ability to give, and an increase in time to follow your true calling.
Personal finance and investments may seem complex at the outset but the more one learns the easier and more powerful it becomes. HIT Investments uses their engineering background, the philosophy of less is more, and the idea that simple trumps complex to bring you an interesting and straightforward newsletter once a month.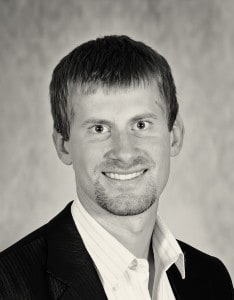 The Founder. Mr. Stephen Read is the manager of HIT Investments, HIT 1517 and S&S Property. HIT Investments is the General Partner of the Hedge fund HIT Capital LLLP, HIT 1517 is a venture capital fund and S&S Property owns and manages real estate. Prior to forming HIT Investments, 2010-2011, he focused on business venture opportunities with HIT Energy. His work with HIT Energy involved investment analysis, negotiations and contracts. During and prior to HIT Energy, 2007-2012, he invested in startups and equities in his personal account. His equity trading strategy utilized long term value investing and beta slippage. Since graduating from Missouri S&T with a B.S. in Mechanical Engineering he has worked for ConocoPhillips, 2007-2020, with a leave of absence, summer of 2008, which he played professional baseball. He currently works for ConocoPhillips as an engineer while managing HIT Investments. Stephen is a registered Investment Adviser in the state of Texas.
2 Corinthians 9:6 "Remember this: Whoever sows sparingly will also reap sparingly, and whoever sows generously will also reap generously."