The Firm. HIT Investments is an investment firm founded in 2011 by Stephen Read on the principles of Honesty Integrity and Trust.  The firm challenges the status quo and thinks differently from Wall Street and Main Street America.  HIT believes in education and opportunity for all, decisions are different than outcomes, behavioral and cognitive biases are real, and earning more than you spend is a choice.  HIT's goal is to follow passions not paychecks, through the means of achieving financial independence.
The Fund. HIT Investments manages a long biased hedge fund, HIT Capital, which combines HIT Investments principles with a strategy of using long term growth and proven inefficiencies to increase the odds of outperforming the market.
The Newsletter. The newsletter is written to empower you to make better decisions, learn about your biases, spend less and save more.  Five reasons why we are passionate about achieving financial independence is the reduction in stress, a brightened outlook, a new found contentment, an improved ability to give, and an increase in time to follow your true calling.
Personal finance, human psychology and investments may seem complex at the outset but the more one learns the more powerful they become. HIT Investments uses their engineering background, the philosophy of less is more, and the idea that simple trumps complex to bring you an interesting and straightforward newsletter once a month.  If you'd like to join in on the fun, subscribe here.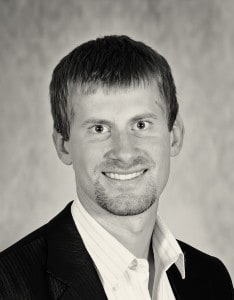 The Founder. Mr. Stephen Read is happily married to his wife Sarah with whom he has 3 children (Nora, Isaac and Marcus).  When he isn't fathering he manages HIT Investments, the General Partner of the Hedge fund HIT Capital.  Stephen's expertise lies in the markets available to the hard working middle class: public equities, residential and multi-family real estate, and early stage startups.  Since graduating from Missouri S&T with a B.S. in Mechanical Engineering he worked for ConocoPhillips, with a leave of absence, summer of 2008, which he played professional baseball.  He has since retired from ConocoPhillips after reaching financial independence in 2020.  He is passionate about helping others save, invest, and follow their calling.  Stephen is a registered Investment Adviser in the state of Texas.
One of Stephen's favorite quotes is from 2 Corinthians 9:6 "Remember this: Whoever sows sparingly will also reap sparingly, and whoever sows generously will also reap generously."